So..... here's the Facebook Live Video (or Frillici Friday Video...!) I did yesterday...
This week,
I demo'd 2 fun cards - both featuring the Blended Seasons Stamp Set and Stitched Seasons Framelits (that are only available in August while supplies last!!), showed you ALL of the pillow gifts, presents and product we received on the Alaskan Cruise, told you about the Bonus Days Promotion (for every $50 you spend in August, receive a $5 bonus days coupon to use in September!!) and.... drew for the winner of the ANOTHER WONDERFUL YEAR STAMP SET, STRIPED SCALLOPS EMBOSSING FOLDER & CLEAR FACETED GEMS and the ADHESIVE BACKED SEQUINS!
Wow!!! What a great day!!!!
Here are the projects I demo'd....
This first card features the Blended Seasons Stamp Set, Stitched Seasons Framelits, Brights 6" x 6" Designer Series Paper Stack and Daffodil Delight 1/4" Double Stitched Ribbon.
Here's a peak at our next project....
This next card (CASE'd from Laura Milligan) also features the
Blended Seasons Stamp Set, Stitched Seasons Framelits,
as well as the Under the Mistletoe Designer Series Paper, Red Rhinestones and Burlap Ribbon.
The Blended Seasons Stamp Set and Stitched Seasons Framelits are only available during the month of August, and only while supplies last!!
Get in the mood to create something full of colors and seasons! Introducing the all-new, limited-time Color Your Season products:
**Blended Seasons Stamp Set, an exclusive 10-piece wood- or clear-mount stamp set with images for
every season (also available in French)!


**Stitched Season Framelits Dies, a coordinating stitched die that includes stitching on both the
positive and negative images!


**Watercolor Pencils in 10 new colors! Note: These Watercolor Pencils may be available in a
future publication.


Please note: The bundle includes the stamp set and dies only. It does not include the Watercolor Pencils.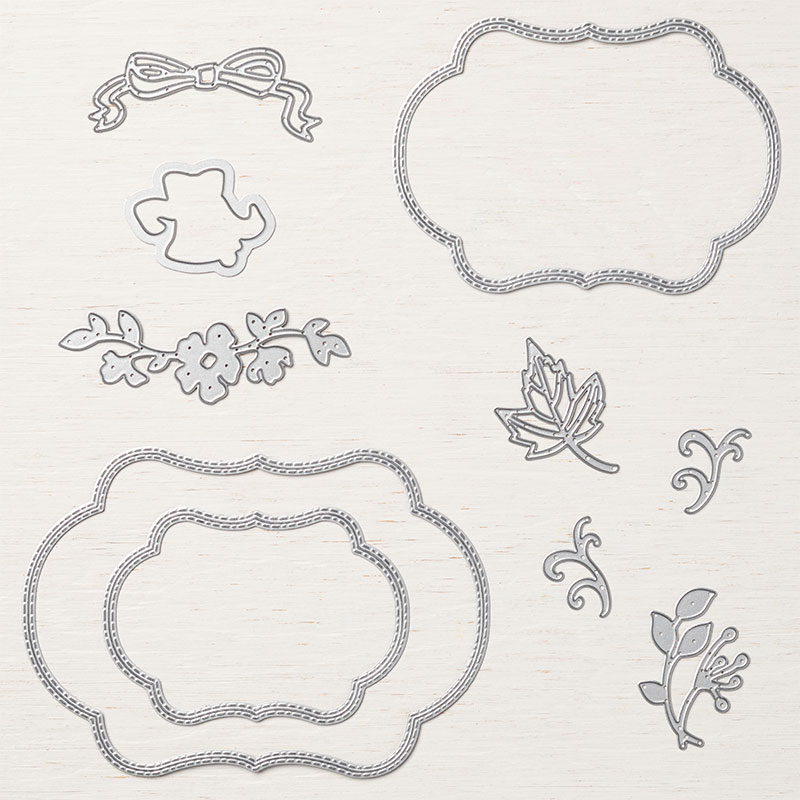 Stitched Seasons Framelits 149013
And... You can learn more about both of these projects (and the products used to make them, PLUS..... LOTS of other good stuff, too!) on the Facebook Live video here.....
direct link: https://www.youtube.com/watch?v=_SMLXVEezyY&t=5s
REMEMBER.... if you put in an order ($30 minimum) by midnight on Wednesday, August 8,
I'll send you the projects I demo'd in the video for FREE!!
And.... your name is entered into the drawing to win the MAP, ETC DYNAMIC TEXTURED IMPRESSIONS EMBOSSING FOLDER!!
Maps, Etc. Textured Impressions Embossing Folder 146822
Bump your order up to $50, and you'll also a free embellishment in your thank you package, too!!
But, your order MUST be in by Wednesday, August 8 at midnight!!
You must use Host Code
U643SPC2
That's how I'll know you ordered!!
If your order is over $150, don't use the Host Code so that you can get the Hostess Rewards directly on your order. I'll still send you the projects!!
I hope you have an Inkspired day!!