I hope you all had a great weekend!
I was out of town all weekend with my daughter, Lilly, and 2 nieces, Emma and Brynn, at a Tap Event they were participating in. They
had rehearsals and classes all day Friday, a tech and lighting rehearsal all day Saturday and then performed in 2 shows on Sunday!!
Emma, Lilly and Brynn
The shows were great!! I have to say... I didn't realize how much I enjoyed watching Tap dancing. These kids were all really entertaining!!
But.... Lilly is exhausted!! And, so am I!! In between running them from place to place, I fit in a bunch of Xmas shopping - it feels good to have gotten a lot accomplished :).
Now, it's back to reality trying to get caught up from being gone all weekend!!
I'm just getting to post about......
This is a beautiful stamp set, and.... it's not just for the holidays!!
Look at the elegance of these images..... Ideal for projects no matter the season . These Distinktive stamps are simply for the best!!
Check out the stamp set and card supply kit here!
You can click on any of the images below to take you directly to my online store.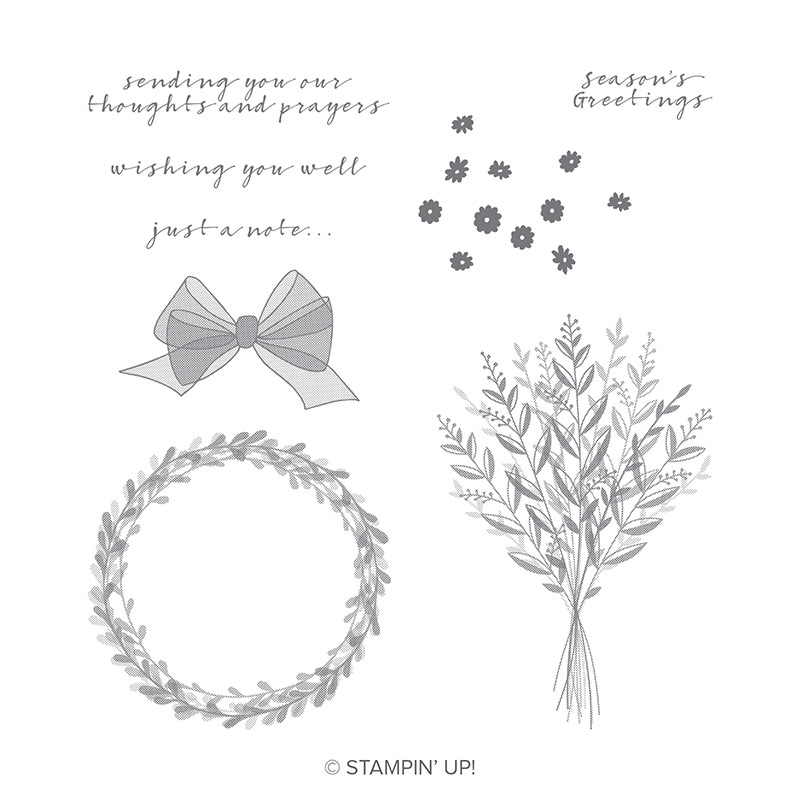 Wishing You Well Stamp Set #147867/147864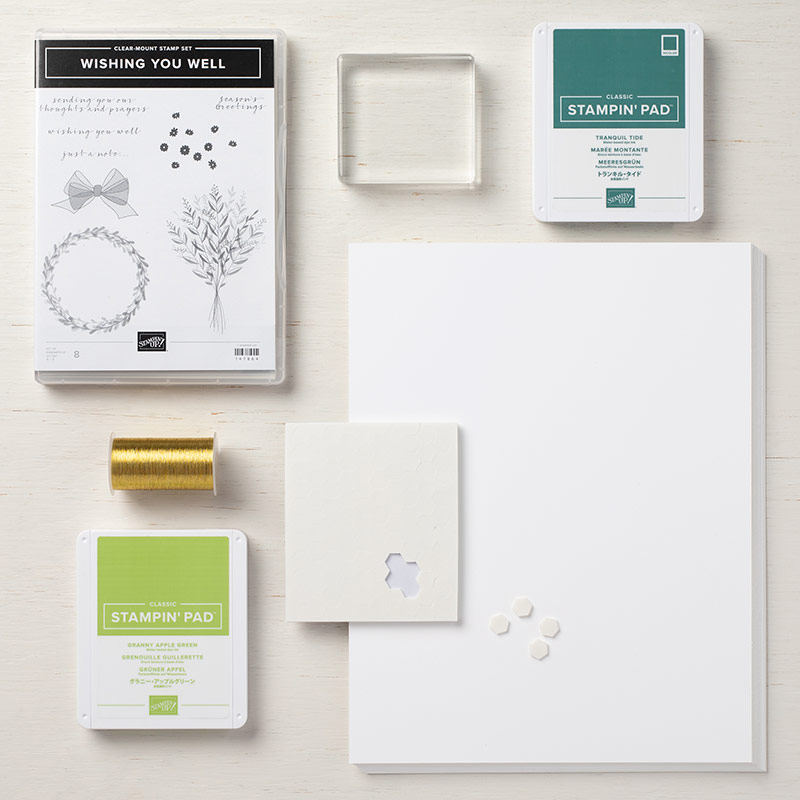 Wishing You Well Cards Supplies Set #150096
Order all the products you need for making the cards shown in the Holiday Catalog in the You Can Make It section featuring our PRODUCT OF THE WEEK - THE WISHING YOU WELL STAMP SET with just one item code!!!
Wishing You Well Card Collection #150096
* Wishing You Well Clear-Mount Stamp Set
* Thick Whisper White Cardstock
* Granny Apple Green Classic Stampin' Pads
* Tranquil Tide Classic Stampin' Pads
Make sure to join our
Facebook Group
so you don't miss any of the fun!!
All week long, we'll be featuring fun projects using this Product of the Week over on our Facebook Group.
In the meantime, here's a fun example of a project made using our Product of the Week - the Wishing You Well Stamp Set...
I hope you have an Inkspired day :).