Here's the Facebook Live Video (or Frillici Friday Video...!) I did on Friday...
This week,
I demo'd 2 fun cards - one featuring the Bouquet Blooms Stamp Set and the other featuring the Merry Christmas to All Stamp Set, told you about the our latest Class To Go (Falling for Leaves!!) and.... drew for the winners of the SUPER SUMMER GIVEAWAY DRAWING, ALONG WITH THE WINNERS OF THE GALVANIZED CLIPS, REAL RED MIXED SATIN RIBBON AND THE SWIRLS & CURLS EMBOSSING FOLDER!! Wow!!! What a great day!!!!
Here are the projects I demo'd...
This first project (CASE'd from Mary Brown)
features the Bouquet Blooms Stamp Set (146503), Gatefold Blossom Framelits (146354) and the Regals 6" x 6" Designer Series Paper (146965)
!!
Here's a peak at our next project....
This next card (
CASE'd from Angie Leach - so sorry! - I forget to mention this on the Live Video - I guess I was too excited to show you the card!)
features the Merry Christmas to All Stamp Set (147702), Merry Christmas Thinlits (147912), Corrugated Embossing Folder
(148026) and the Joyous Noel Specialty Designer Series Paper (147816).
You can learn more about both of these projects (and the products used to make them, PLUS..... LOTS of other good stuff, too!!) on the Facebook Live video here....
.
direct link: https://www.youtube.com/watch?v=K-rWc9eaU1U&t=5s
REMEMBER.... if you put in an order ($30 minimum) by midnight on Wednesday, September 26,
I'll send you the projects I demo'd in the video for FREE!!
And.... your name is entered into the drawing to win the
WARM HEARTED HOST STAMP SET!
!!!!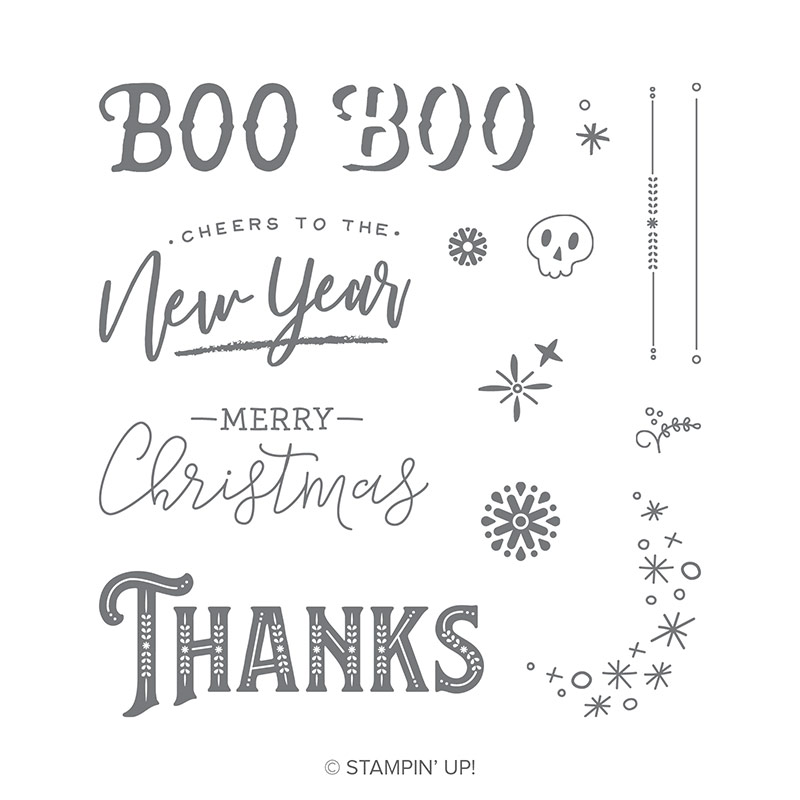 Warm Hearted Host Stamp Set 147777
Bump your order up to $50, and you'll also a free embellishment in your thank you package, too!!
But, your order MUST be in by Wednesday, September 26 at midnight!!
You must use Host Code FC39YQJA
That's how I'll know you ordered!!
If you're interested in participating in the $1000 Workshop, use this Host Code instead: YFCF7GMN
You'll receive everything mentioned above, along with the benefits of participating in the $1000 Workshop!! The $1000 Workshop only through Saturday, September 22!!
I hope you have an Inkspired day!!