Hi Friends!!
Well, it kind of feels like "back to reality" this week, don't you think???? The holidays are officially over, and we've got a full week of work, school and routine.... not that I'm complaining, actually :)
I love the holidays, but I love my routines, too!! My kids were excited at the possibility of a snow day today. I, on the other hand, was glad to see that it didn't happen!!
And....
since I'm able to get back to a regular work routine, I'm excited to share with you that......
Send messages from the heart on Valentines Day and throughout the year. Delicate flowers and hearts make it easy to create eye-catching projects!!
Check out all of the products in this great suite below.....
You can click on any of the images below to take you directly to my online store.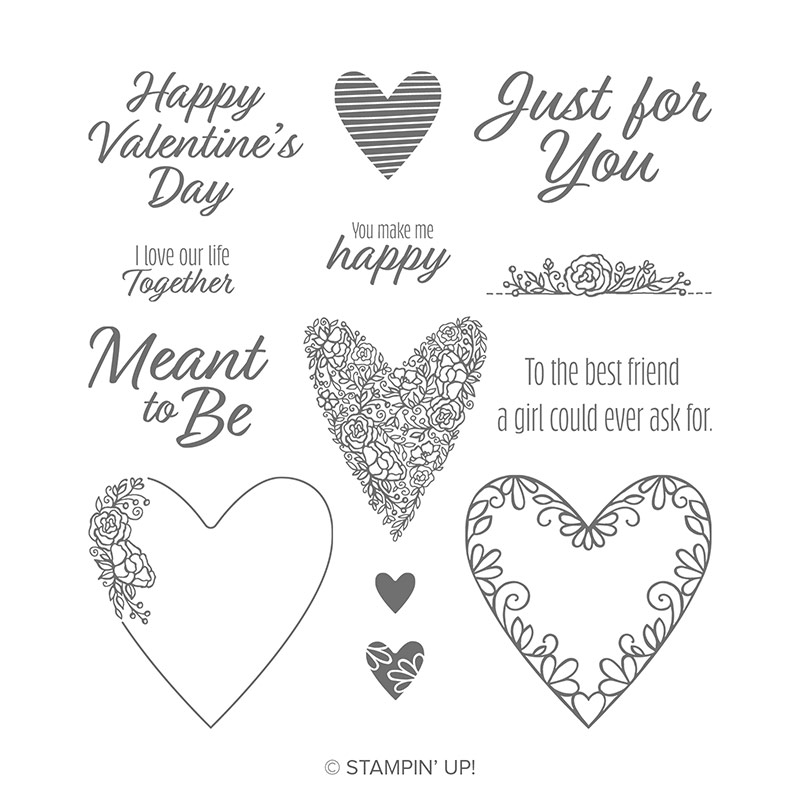 Make sure to join our
Facebook Group
so you don't miss any of the fun!!
All week long, we'll be featuring fun projects using this Product of the Week over on our Facebook Group.
In the meantime, here's a fun example of a project made using our Product of the Week - the All My Love Suite...
I demonstrated how to make this card on last Friday's Facebook Live.
I hope you have an Inkspired day :).